Bobby Morrissey announces $12.3M in federal funding towards $25M Slemon Park Microgrid Project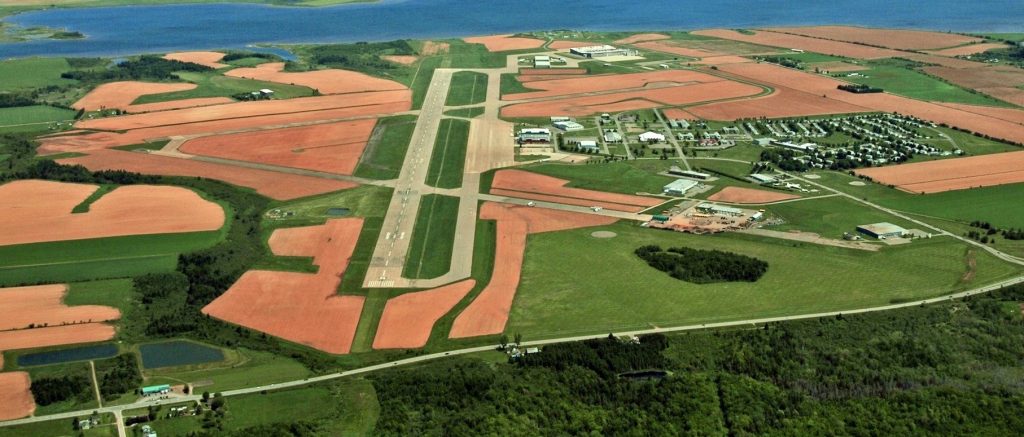 On August 13th, 2020, Bobby Morrissey, Member of Parliament for Egmont; the Honourable Catherine McKenna, Minister of Infrastructure and Communities; the Honourable Seamus O'Regan, Canada's Minister of Natural Resources; and the Honourable Steven Myers, Prince Edward Island Minister of Transportation, Infrastructure and Energy, announced funding to build a new solar energy array and storage facility for the island.
The Slemon Park Microgrid Project, a 100-acre, 10 megawatt solar array, is expected to increase renewable energy utilized on Prince Edward Island by 3.5 percent, making it an important step towards the island becoming energy self-sufficient. This project will add to Egmont's growing reputation as one of the most environmentally progressive ridings in Canada.
The Government of Canada is investing a total of $12.3 million in this project through the Green Infrastructure Stream (GIS) and the Smart Grid Program. Both programs are part of the Government of Canada's

Investing in Canada

infrastructure plan. The Government of Prince Edward Island is also providing $12.7 million towards the project.
"Over the past several weeks, I have been honoured to participate in a series of projects that point to an environmentally-sensitive and prosperous future for Egmont. Each of these projects are built around the idea of providing equitable access to infrastructure – in a way that allows everyone to both help in building our prosperity, and sharing in that wealth. This kind of green energy innovation is quickly becoming a hallmark of the western part of Prince Edward Island." - Bobby Morrissey, Member of Parliament for Egmont
This project is part of the Government of Canada's plan to invest in initiatives that combat the effects of climate change, while also providing a stable source of power to communities, homes and businesses, right here in Egmont.