Bobby Morrissey announces $75,000 in federal funding for upgrades to the North Cape Wind Energy Interpretive Centre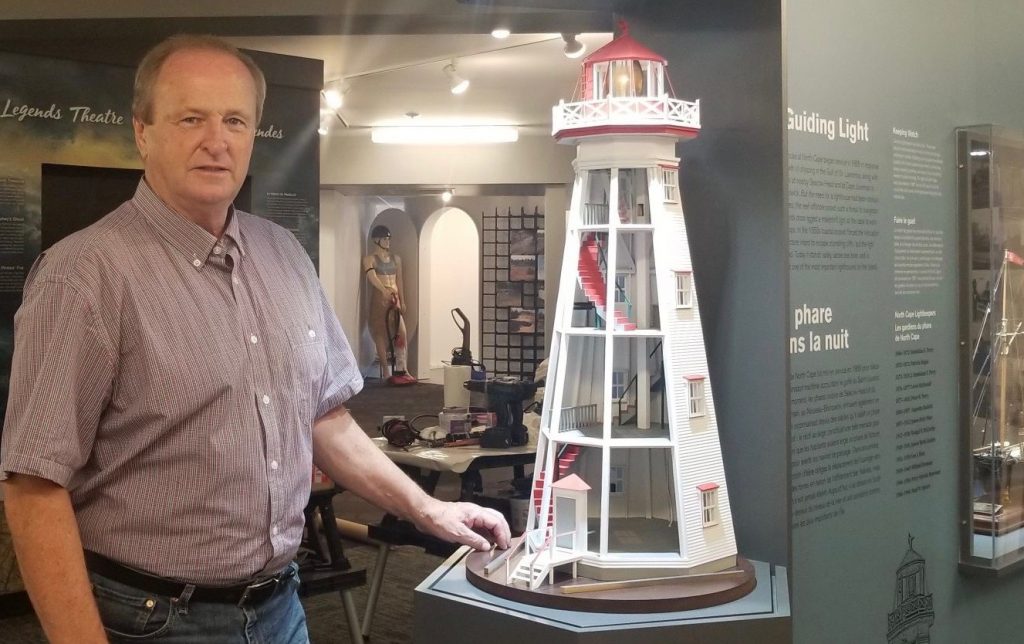 On August 8th, 2020, Bobby Morrissey, Member of Parliament for Egmont, announced $75,000 in funding to renovate the North Cape Wind Energy Interpretive Centre. The Centre offers state-of-the-art displays and countless opportunities for hands‑on and visual learning about the importance of wind energy and the means to harness this renewable resource.
This project consists of the reinvigoration of the Interpretive Centre and is part of a larger development plan adopted last fall for the entire North Cape site.
In the next few weeks, the Interpretive Centre will re-open to welcome visitors in to enjoy the new and invigorated interpretive displays and interactive exhibits related to wind and renewable energies, and will be branded as the North Cape Experience.
"With the support of both levels of government, Tignish Initiatives was able to carry out a full overhaul of the Wind Energy Interpretive Centre and upgrade onsite amenities, breathing new life into an important tourism asset in the Western PEI Region. Tignish Initiatives will be leveraging this popular attraction to encourage visitors to spend more time in the area by highlighting the cluster of activities available in the surrounding area. This much needed investment in tourism infrastructure will pay dividends for years to come!" -

Anne Arsenault, General Manager of the Tignish Initiatives Corporation.
The Centre is led by the Tignish Initiatives Corporation, a local, non‑profit organization located in Tignish, PEI. Incorporated in 1993 in order to stimulate growth and foster development in the community, the organization's mandate includes the promotion, encouragement and improvement of any and all forms of professional performing arts, cultural events and activities. The upgrades to the Interpretive Centre made possible by this Government of Canada funding will assist the Corporation in further advancing their mandate for the benefit of Tignish residents and tourists to Western PEI alike.
This funding stems from the Canada Cultural Spaces Fund, which supports the improvement of physical conditions for arts, heritage, culture and creative innovation, including creative hubs. The fund supports renovation and construction projects, the acquisition of specialized equipment and feasibility studies related to cultural spaces. Since its creation in 2001, the fund has supported more than 1,000 projects, including spaces for performing arts, visual arts, media arts, museum collections, heritage displays and creative hubs.