Bobby Morrissey announces $3.9M federal contribution for the $10.4M Tyne Valley Events Centre rebuild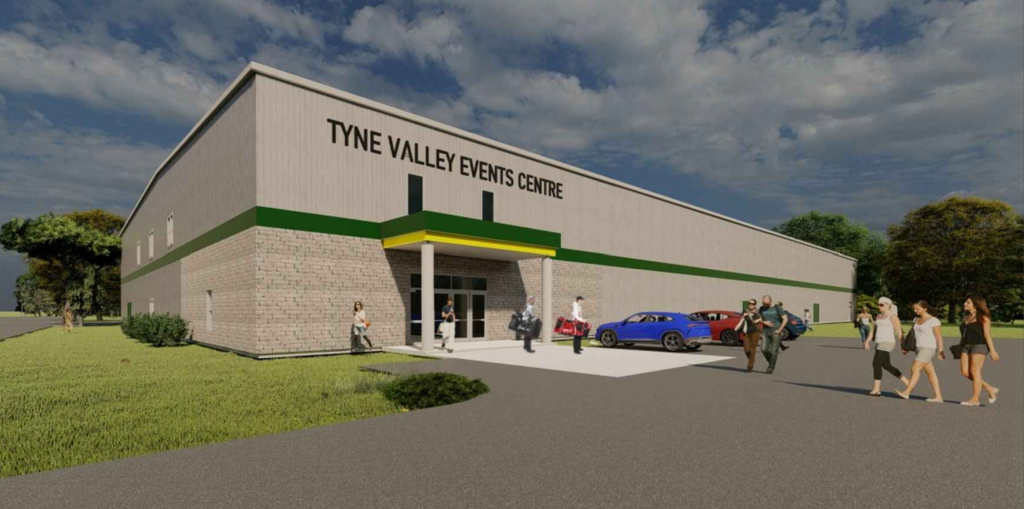 On July 13th, 2020, Bobby Morrissey, Member of Parliament for Egmont, on behalf of the Honourable Catherine McKenna, Minister of Infrastructure and Communities, the Honourable Dennis King, Premier of Prince Edward Island, and his Worship Jeffery Noye, Mayor of Tyne Valley, announced funding to build a new energy-efficient events centre in Tyne Valley.
The Government of Canada is investing more than $3.9 million in this project through the Green Infrastructure Stream (GIS) of the

Investing in Canada

infrastructure program. The Government of Prince Edward Island is providing over $3.3 million, while the municipality is providing more than $3.1 million. The total project cost will be upwards of $10.4 million.
In December 2019, a fire destroyed the Tyne Valley Community Sports Centre, leaving a need for a new space for residents to gather and stay active. This project will replace the former Tyne Valley Community Sports Centre with a brand new energy efficient building.
The arena will house a NHL-sized ice rink and include five dressing rooms. Washrooms will be fully accessible and feature green fixtures. The centre will also include a concession area, fitness centre, and multiple offices for community groups and event organization. The new facility will improve the sports centre Tyne Valley residents knew and loved to make it even more accessible and environmentally-friendly.
"Investing in modern and accessible recreation infrastructure is essential to building healthy, inclusive, and resilient communities. The new Centre will be a place that brings Tyne Valley residents together, keeps them active, and supports a green future for generations to come. This project will also provide jobs as we recover from the economic effects of the pandemic. When Canada builds, Canada grows."
- Bobby Morrissey, Member of Parliament for Egmont
This project is one in a series of important project announcements that will be made across the province over the coming weeks. The governments of Canada and Prince Edward Island are working cooperatively to support jobs, improve communities and build confidence, while safely and sustainably restoring economic growth.